Blog
2018.12.10
Patent translation
How I passed the NIPTA examination for patent translators – part 3
---
In October 2017, the NIPTA (Intellectual Property Translation Association) translation test for translators of patent texts (more information here) took place in Japan. Five of our translators passed the exam. Four of them passed the English exam and one passed the German exam.
In October, we presented you Ms. Chieko Matsumoto's report on her experience with the exam. Today we present the report of Ms. Nodoka Yagura, who passed the most difficult level of the exam for English to Japanese translators in the chemistry field. Her way of passing the exam was not an easy one but with hard training, she improved her translation skills significantly. Hopefully, this article will become a source of inspiration for aspiring patent translators.
How I became a patent translator
I first took interest in patent translation when I read about a certain patent translation course in the translation journal. At that time I was working for an analysis firm, but the job of translator seemed pretty appealing as I could make use of my English skills and possible also work from home. So I started attending the course while working. Later I changed jobs to become a checker at a translation firm.
I did this job for about a year, learned the basics of patent translation and obtained level 2 of the JTF (Japan translation federation) translation proficiency exam. After that, I joined a law and patent firm and have been working there until the translation department became a separate firm and turned into transeuro, where I am still working now.
There were times when I was not making as much progress as I would have liked but at one point my translation skills began increasing dramatically.
Improvement of my English to Japanese translation skills
     Start of my training
Initially, it was feedback of a patent attorney from the law firm I had been working for that made me work on my skills more. The attorney pointed out that my translations of patent specifications were too direct and wouldn't make sense in Japanese. This happens when the English of a specification is not natural because it was originally in another language and the previous translator didn't do their job well or when your own translation is too literal. Over the time I learned about the use of adverbs, the correct use of punctuation and a lot more. I was reminded of how difficult a translation to Japanese can be through the fact that the whole meaning of a sentence can change through just one comma. My superior of the translation department taught me how to write patent specifications in precise and easy to understand Japanese.
    How I trained
Once I was finished with a translation I would request my superior to correct it. He pointed out passages where my interpretation was not correct or where I used inappropriate wording. I reviewed his corrections, contacted him by email in case I was unsure and made sure not to repeat the same mistakes. He gave me a lot of advice, but the most useful advice was that he told me to "read the plot of the story".
     "Reading the plot of the story"
By reading only the Japanese translation that I had written, I got a whole new point of view. When you read a specification from start to end while following the "plot" you will find points that make you wonder because you got the meaning of something wrong, you mixed up the relation of the terms or the punctuation is not correct, etc. In the beginning, I had a lot to revise. Also when there was an issue with the English version I arranged the translation so that it would make sense in Japanese. More precisely, I added words when necessary, changed the order and translated terms differently according to context. The result was a clear Japanese that was easy to read. While doing that I made notes about the main points of the invention and looked up the underlying technical background later.
Also during this process, I started to notice clerical errors and discrepancies in the original patent specification. So I could leave better comments for the client. This training was a big turning point for me. I stopped just translating words and started translating the meaning of words.
Work from home
While I was preparing for the test the company also started to introduce a work-from-home system. I was relieved from the commuting stress, could translate in an environment where I can relax and improved my work-life balance. Also, I used my new found spare time, to start running in a park nearby which was positive not only for my physical fitness but also improved my memory and my mood. I was looking forward to the test.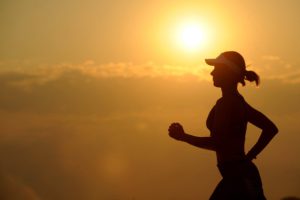 My experience with the examination for patent translators
Except for the patent claims in the first problem the exam problems were relatively easy to translate. I translated all problems within 2 hours and so could use the remaining hour for researching the technical background of the claims of the first problem. Unsure about my translations, I was pretty surprised to get a call for a next step. I made some minor mistakes but except for these claims, my translations were rated positively. Seeing my training pay off made me happy.
The future of the patent translation industry
The patent translation industry has become more and more competitive since I joined. Clients want more and faster translation at better quality. Recently clients also want us to arrange the Japanese translation so that it is easy to read even if the original English text isn't. Translating like this is requires a lot of effort from the translator, but it is something a machine translation can't achieve as of now. In order to offer what a machine can't and to make my clients happy I will keep educating myself and improving my translation skills.
---
Similar Posts