Blog
2019.01.14
About transeuro
Interview with the mysterious translators of transeuro – Issue 4  
---
As our first article of 2019, we would like to present Issue 4 of "Interview with the mysterious translators of transeuro". This time we interview Mr. Hiroyuki Omata that mainly translates from German to Japanese.                                                                                                                                                                        Mr. Omata is a patent translator specialized in electrical engineering. In April 2018 we already published an article about his experience with the NIPTA examination for patent translators. He has been working for transeuro for over 30 years and is considered a legend translator within the firm. Having studied in Germany as a foreign student, Munich has a special meaning to him. Just like Hemingway felt about Paris, Munich will stay with him wherever he will go for the rest of his life.
Have a look at what one of our legend translators has to say.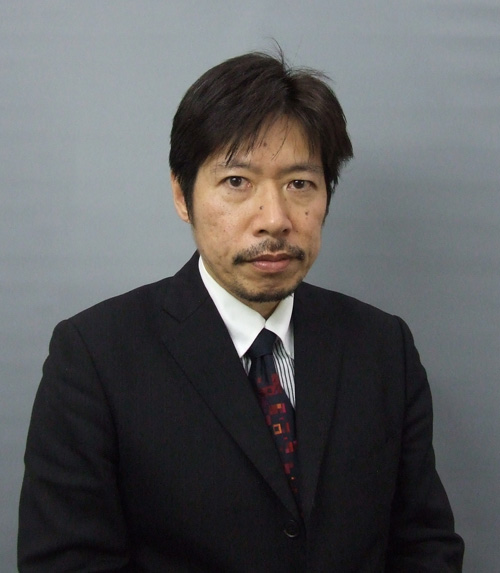 ---
Which languages do you translate and what is your special field?
German→Japanese and English→Japanese, mainly in the field of electrical engineering (semiconductors, electricity, data transmission, data processing, automotive electronics, medical devices, analytical devices, control technology, and detection methods, also optics )
Please tells us more about your career before and since you joined transeuro.
I had worked for 2 years in a translation company that covered many different areas, such as machine tool manuals, vehicle manuals, and foreign brand specifications. I worked as a coordinator for external translators, and also translated the in-house newsletter from German into Japanese. During that time I also had the opportunity to visit large trading companies and manufacturers that were our customers, along with colleagues from the sales department. During this time I was able to gain a lot of valuable experience. After I changed jobs and worked in the law firm that later became transeuro, I worked continuously on patent translations in the field of electrical engineering. Since I was able to concentrate on one special field, my professional activities over the last 30 years have been very fulfilling.
Why did you decide to become a translator?
I had not studied German language or literature, but I had studied in another field in Germany as a foreign student. During that time I was able to learn German. After returning home, I looked for a job where I could make use of my German knowledge. So I started working for the first translation company.
It has been two and a half years since transeuro, that originally was the translation department of a law firm, became a separate firm. Did your attitude and thoughts about translation change?
In the time when transeuro was still part of the law firm, we translators were able to work very closely with patent attorneys and German employees. These were perfect conditions for patent translators. Now that I am working as a translator for a translation company, I often think about how I can further improve the quality and efficiency of my work. I think that my efforts to pursue the best result in the working environment I am currently in have become even stronger.
What is your motto in regard to your profession?
I make sure I write in easy to read Japanese and aim to become one of the world's best patent translators. Especially when translating patents from German into Japanese, it's very likely to become one of the world's best if you're number 1 in Japan.
As a translator you mainly work in the field of electrical engineering, what do you think are the difficulties and the charm of this special field?
In the field of electrical engineering, many new technologies that strongly influence the future of the industry, such as IoT, autonomous driving or AI, are currently in development. There are many companies in Germany that lay the foundations and set the standards for these technologies. These companies are often mentioned in technical journals or online articles. Being able to contribute to the patent strategy of these companies is a very dynamic and fulfilling task.
Mobile communication and information processing techniques such as mobile devices, VR devices, network technology, and software applications are also an important area of electrical engineering. The real charm of electrical engineering is that you deal with the technologies that are the basis for the latest technical devices.
Patent applications in the field of electrical engineering often contain complex and abstract concepts and formulas. While working on the translation, you learn to understand these complex contents. That makes me feel honored as a translator.
What are the strengths of transeuro?
I find it remarkable that transeuro employs many translators who can look back on a career as in-house patent translators for a patent law firm. The translators at transeuro have already gone through a lot and gained a lot of experience from which they can now benefit. Therefore, I also have high expectations for their services in areas other than patent translation.
What does Germany mean to you personally?
In Hemingway's book "Moveable feast" he says: "Wherever you go for the rest of your life, it stays with you, for Paris is a moveable feast". I feel the same way about Munich.
The CEO of transeuro is often talking about a "rocking!" translation company. What do you think this means?
Actually, I am not sure what it means. Therefore I want to at least look that way and tie up my long hair in a ponytail when I work every day.
A message to the readers
Translation is 100% brainwork. It is a world where you only compete with your mental abilities. Besides that, you can work anywhere and anytime if you only have a pen or (in reality) a computer. Since you create something new only through your abilities, you can also consider translators as craftsmen. If you are looking for mental labor where you can show off your skills directly, the profession of translator is a good choice. I would especially recommend the job of patent translator, because you can share the joy of engineers who work with the latest technologies and make new inventions.
---
Similar Posts
[jetpack-related-posts]