Blog
2018.07.30
Legal translation
Legal translation – FAQ
---
What kind of documents can you translate? How is the quality? How flawless is the translation you provide? Is my data safe? In this blog post, we would like to address this and more questions regarding our legal translations services.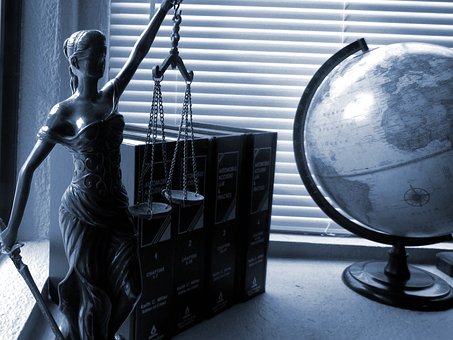 What kind of legal documents can you translate? – From internal regulations to legal decisions
Of course, we would like to say: "We can handle everything", but our firm specializes in certain fields.
We receive the most requests for legal translations regarding the Anglo‐American law followed by request regarding the German law.
When considering the types of law, we receive a lot of request concerning "Social Law", "Civil Law", "Criminal Law" and "Industrial Law". When talking about documents we receive a lot of translation request for court documents (decisions, written responses, preliminary pleadings, etc.), contracts, internal regulations, and specifications.
From the language point of view, English to Japanese is most common, followed by Japanese to English and German to Japanese, but we can translate in all combinations of English, Japanese, and German.
Grounds for our quality – High degree of perfection
Most of our translators have previously worked in the translation department of a law firm. They are basically divided into translators specializing in patent translation and translators specializing in legal translation. We have keenly honed their skills for a long time so they became experts in legal translation.
The translators that will work on your project have more than 10 years of experience as legal translators. Translators with less than 10 years of experience are always mentored by a veteran translator.
Once the translation is finished they translations will be checked by at least two checkers for legal correctness (correct terms, idiomatic expressions, and structure) and linguistic correctness (mistranslation, missing words, and typographical errors). Our system of using one translator and two checkers is not optional it is part of our standard service.
When a mistake is found it will be corrected on the spot. This is a bit nerve wrecking for the translator but the strength of our system is that the checkers do not rely too much on the translator and the translator does not rely too much on the checkers.
What about confidential information? – Our approach to data security
We have a thorough security system. As we deal with confidential information on a daily basis, our translators have strict instructions on sending and storing data, e.g. it is not possible to store data from a company PC on USB and download of software is only possible with approval from the IT department. It is also not possible to access company e-mail from the outside without a special permission.
This might sound a bit inefficient but these measures are necessary to ensure security.
A final note
The basis for legal translation is an "exact translation". That is the opposite of a free translation but different from a literal translation. In every country there are special terms and expressions that persons in the legal profession use, so you would end up with an unnatural translation if you translated everything literally. Our translators take part in internal and external seminars by legal professionals and work on increasing their knowledge every day so they can deliver flawless translations.
If you would like to know more about our legal translations services, please do not hesitate to contact us.
---
Similar Posts
[jetpack-related-posts]